Elevate Your Experience
Enhance Your Wedding Package
Elevate your special day to new heights with our collection of exceptional extras. These exclusive enhancements are meticulously crafted to infuse your wedding celebration with added elegance, excitement, and personal flair. From enchanting decorations to delectable indulgences, our optional extras have been thoughtfully curated to allow you to tailor your wedding experience, creating cherished moments that will last a lifetime.
Pricing for All Extras listed is dependant on the year in which your wedding is being held. Select the event year from the options below to see the updated pricing.
Champagne Tower
Turn your toasts into a grand celebration with our exquisite Champagne Tower. Experience the epitome of elegance as you raise your glasses under the captivating glow of the neon "Cheers to Us" sign. The blush pink backdrop, carefully curated designer table, and delicate florals set the stage for a moment of sheer sophistication. The glassware gleams with anticipation, waiting to be filled with your favorite bubbly. To add a touch of whimsy, our bubble machine enchants the scene with a mesmerizing aura. Elevate your wedding experience with this opulent display.
$350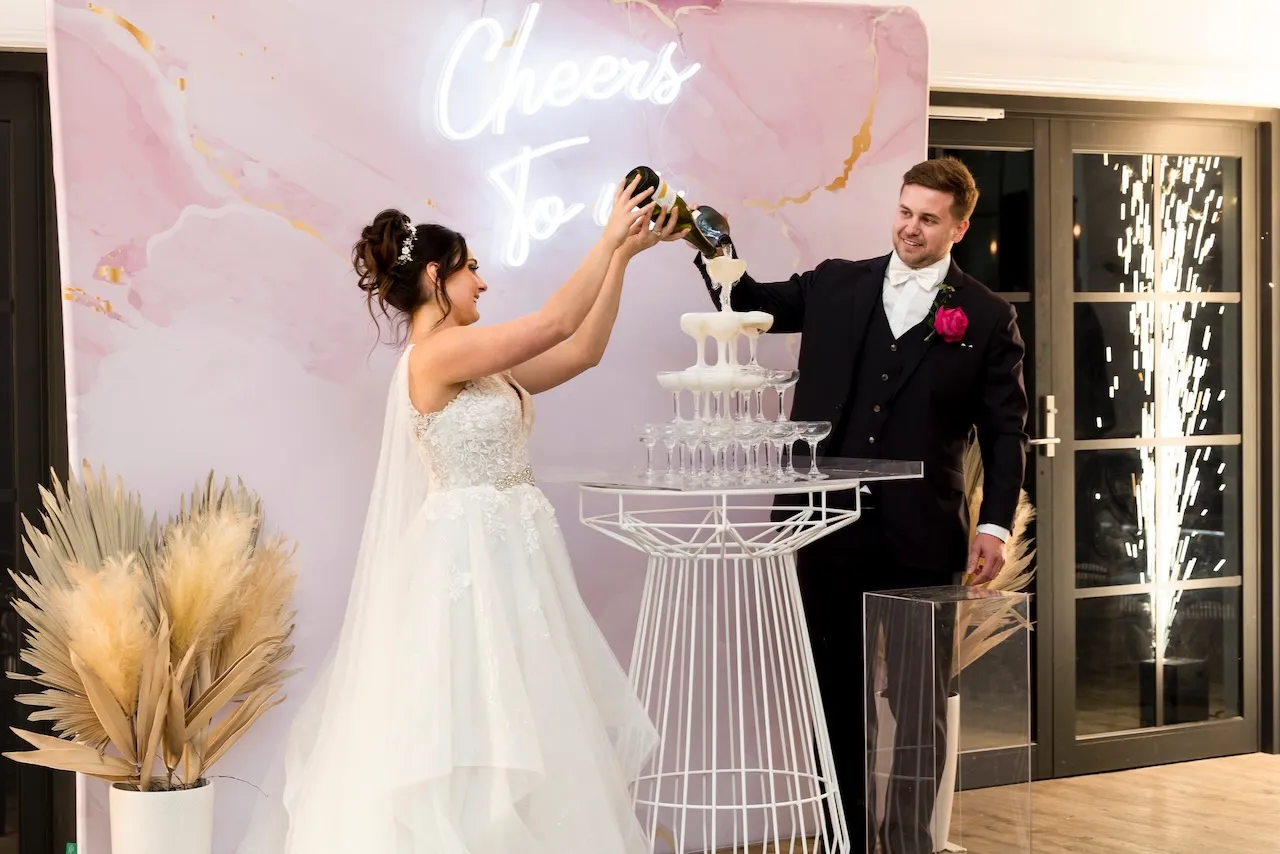 Elegant Wedding Cake Presentation
Enhance the splendor of your wedding cake with our Elegant Presentation service. Indulge your senses as your meticulously designed cake takes center stage, adorned with the natural beauty of seasonal berries and topped with a dollop of luscious fresh cream. A feast for the eyes and palate alike, this presentation adds a touch of sophistication and delight to your cherished moments.
$5.5 per person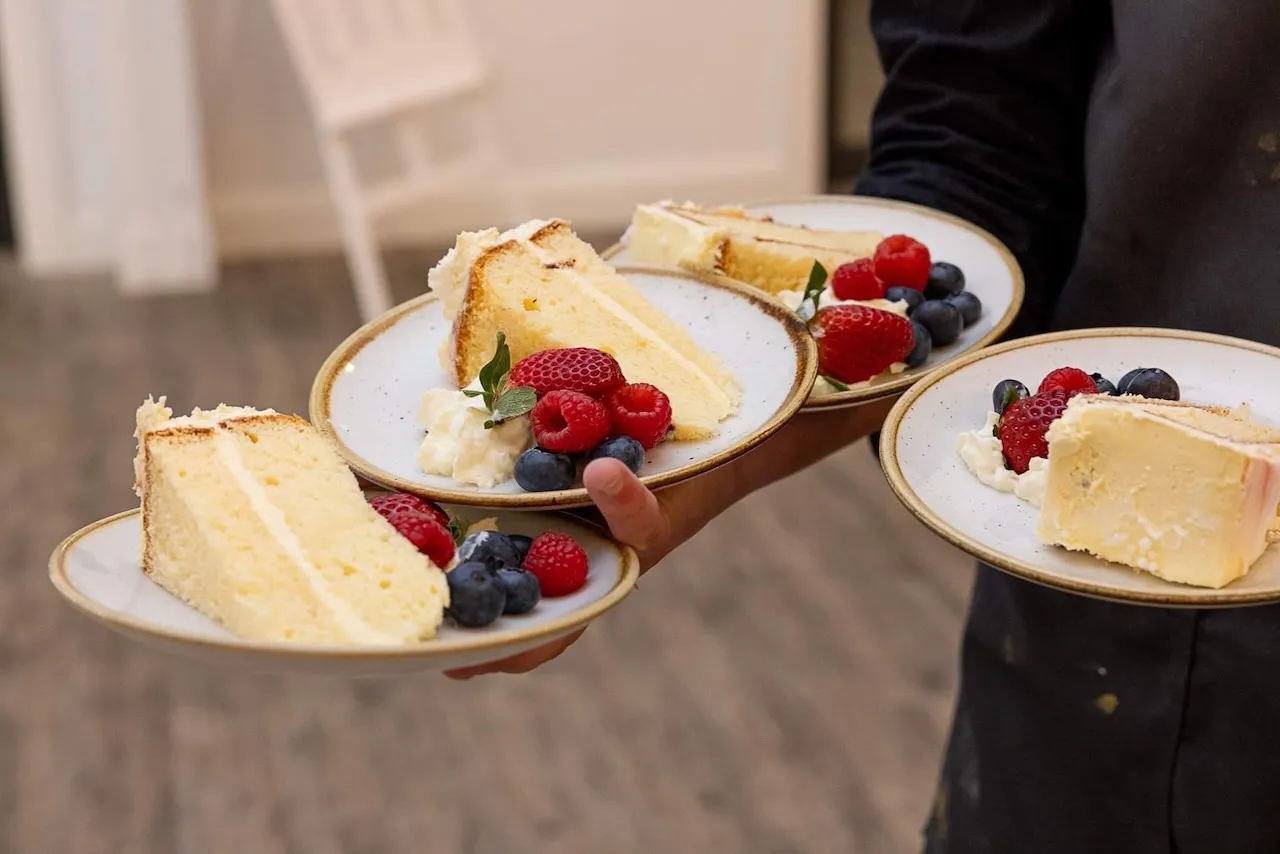 Slushie Cocktails
Elevate the spirits of your celebration with our Exquisite Slushie Cocktails, presented elegantly in hurricane glasses. Indulge in the delectable choice of three enticing flavors: the classic "Sex on the Beach," the refreshing "Lemon Lime Margarita," or the vibrant "Fruit Tingle." Each bowl of these icy delights offers approximately 30 cocktails, adding a touch of fruity fun and refreshment to your special day.
$420 per batch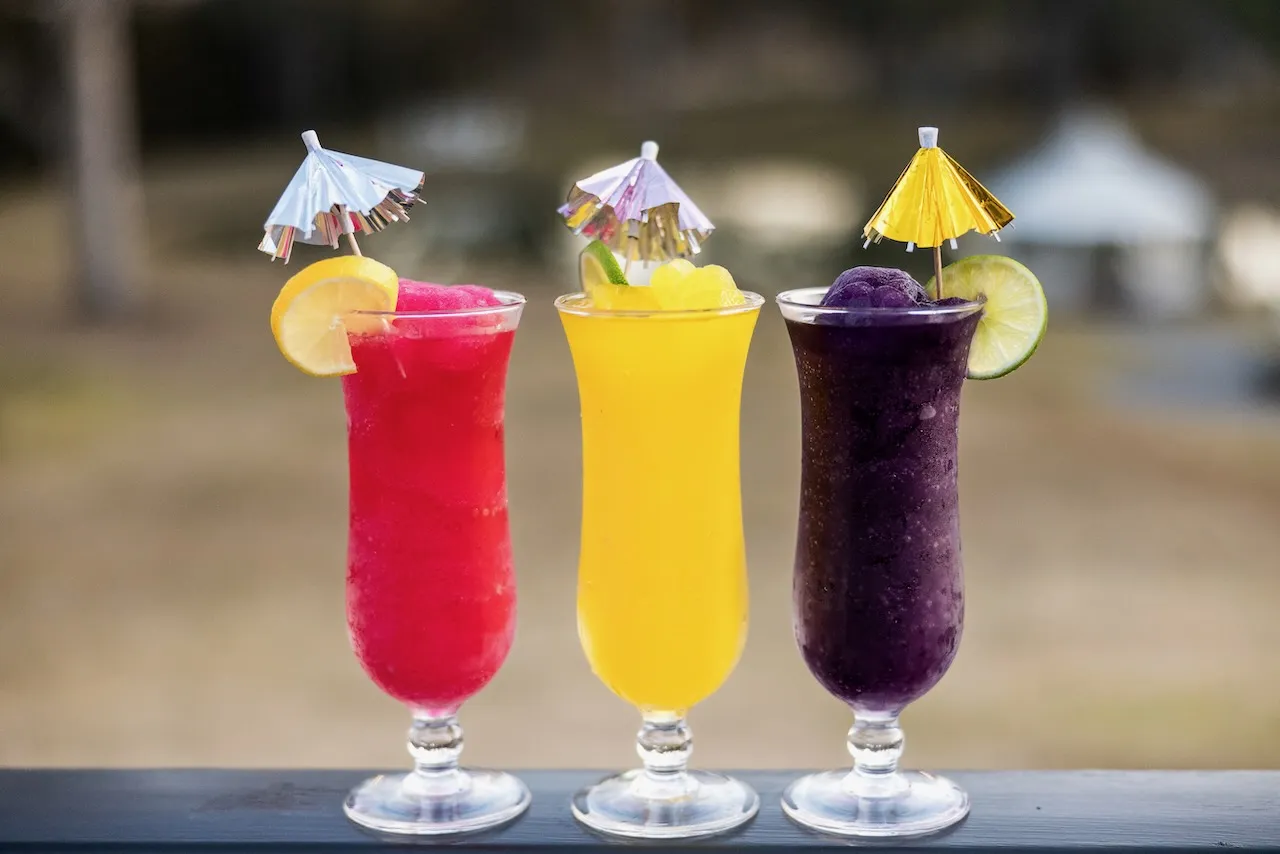 Additional Canapes
Enhance your guests' experience with a tantalizing array of 3 additional hot roaming canapés thoughtfully curated to delight their palates. Elevate the flavors and excitement of your reception by offering these delectable bites, ensuring every moment is infused with culinary sophistication and enjoyment.
$13 per person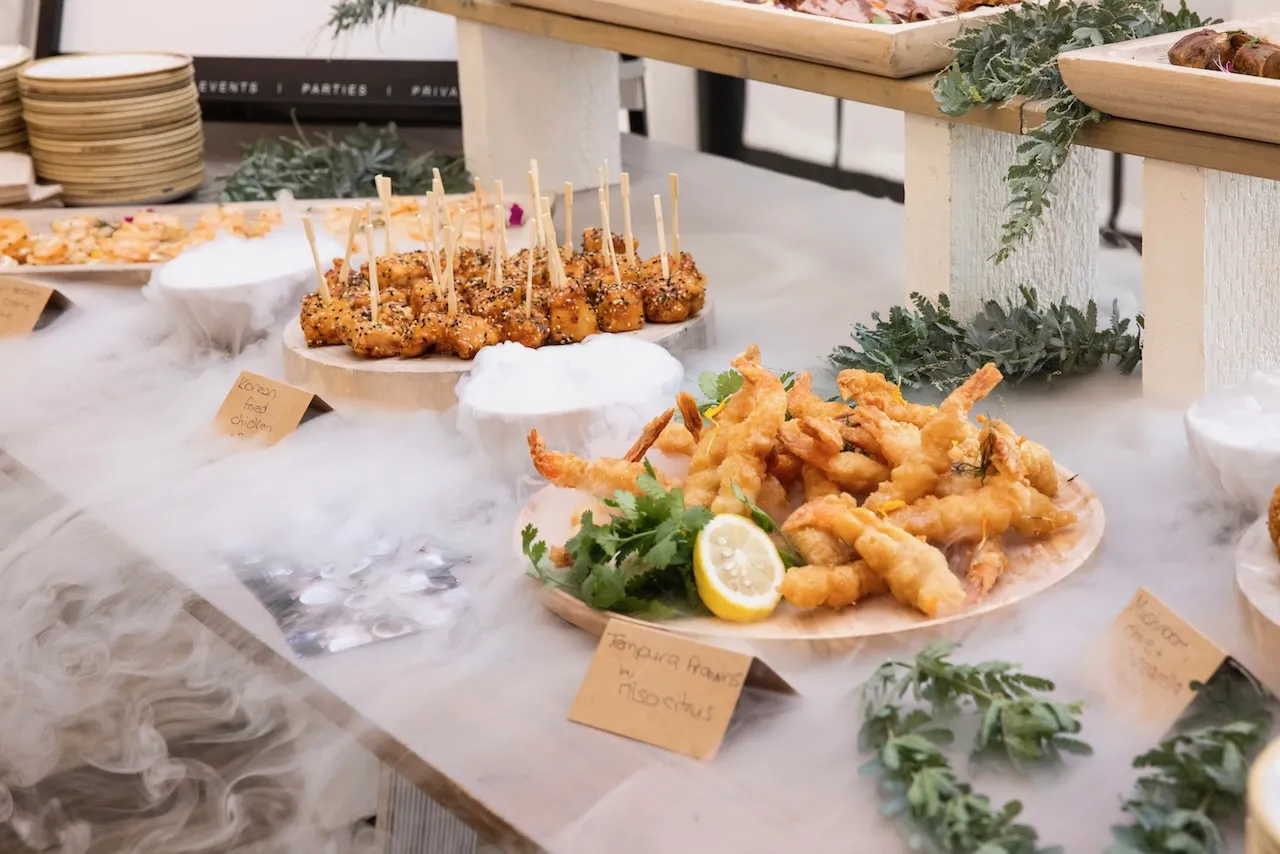 Firework Wall
Transform your wedding into a mesmerizing spectacle with our enchanting Firework Wall. Designed to add a burst of magic to your event, this captivating backdrop creates a canvas of sparkling lights that dance and shimmer. It's more than just a wall – it's an experience that turns every photo into a work of art. Let the night sky's brilliance be the backdrop for your special moments, making memories that will forever shine in your heart.
$1400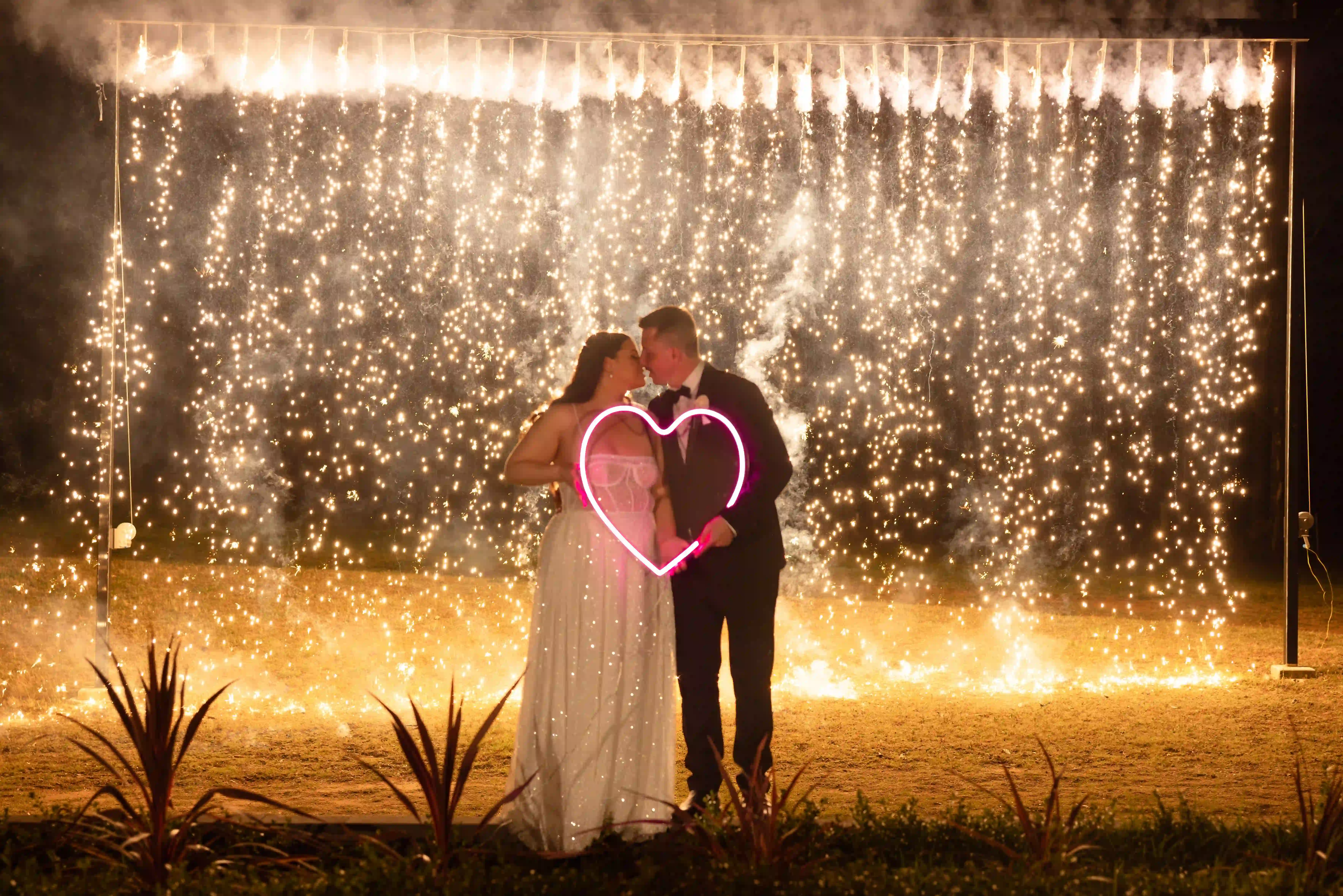 Silk Flower Arbour
Transform your wedding ceremony into a mesmerizing scene with our enchanting Real-Touch Silk Arbour. Crafted with meticulous care, this exquisite arrangement of silk flowers provides a picturesque and dreamlike backdrop that adds a touch of timeless romance to your vows. Beyond the ceremony, the silk arbour's captivating beauty also shines in your cherished wedding photos, ensuring every moment is framed by nature's finest aesthetics
$600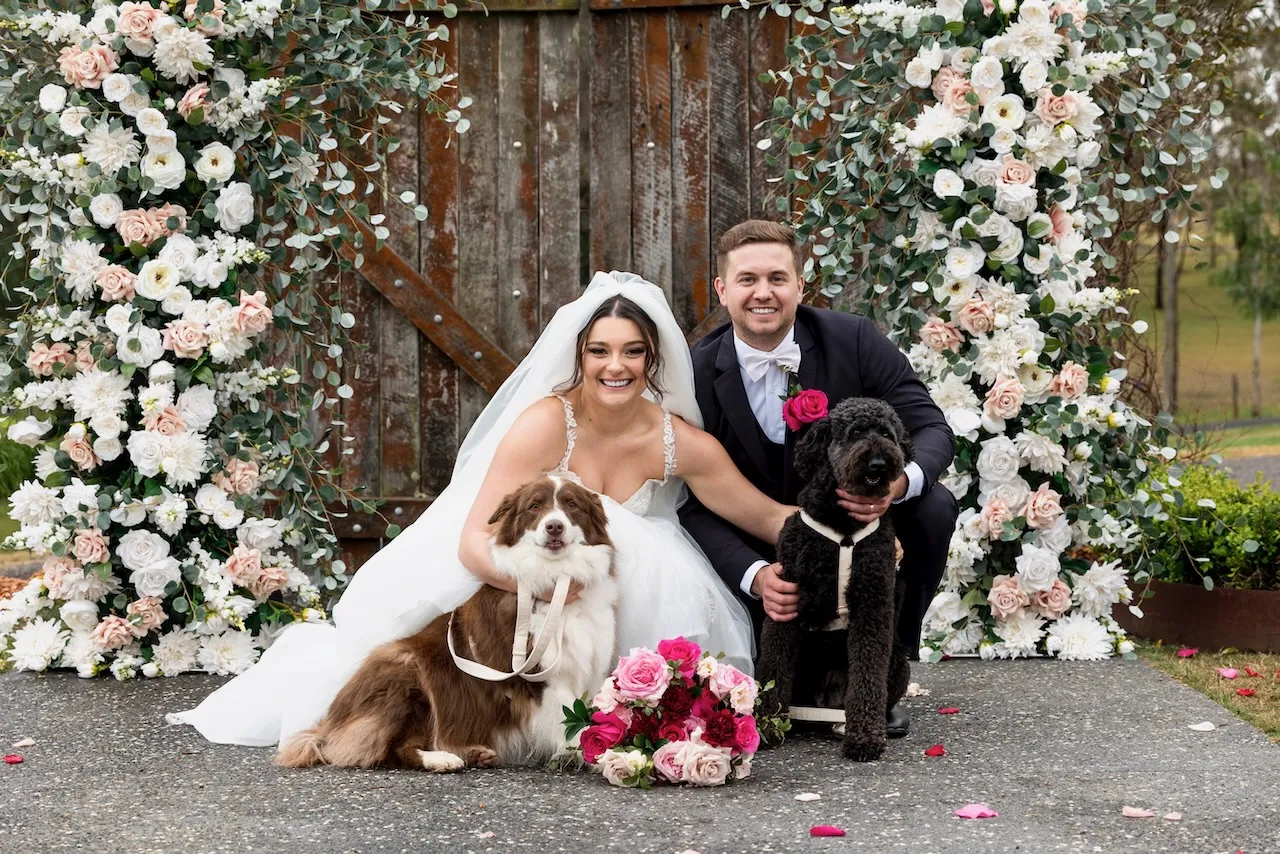 Canapé Dessert Table
Satisfy your sweet cravings with our delectable Canapé Dessert Table. Indulge in an array of exquisite bite-sized desserts that are sure to delight your taste buds and add a touch of elegance to your event.
$15.5 per person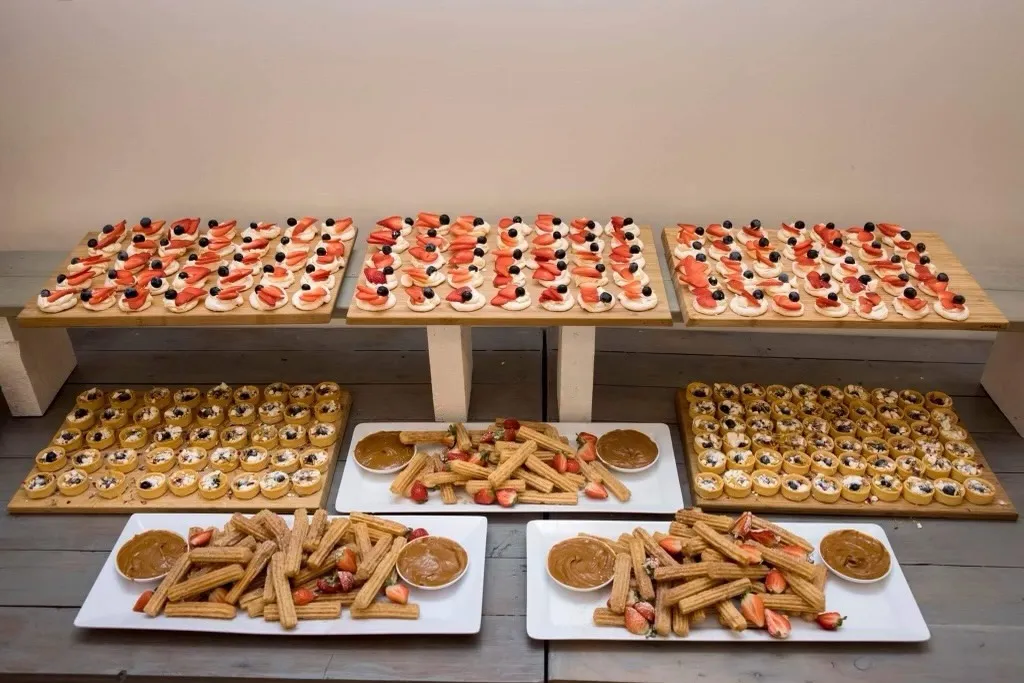 Extended Drinks Package
Indulge your guests in a captivating selection of beverages with our extended drinks package, available from the conclusion of your Ceremony to the commencement of your Reception. Enhance your celebration by ensuring your guests' glasses remain filled throughout every moment of your event.
$27 per adult, per hour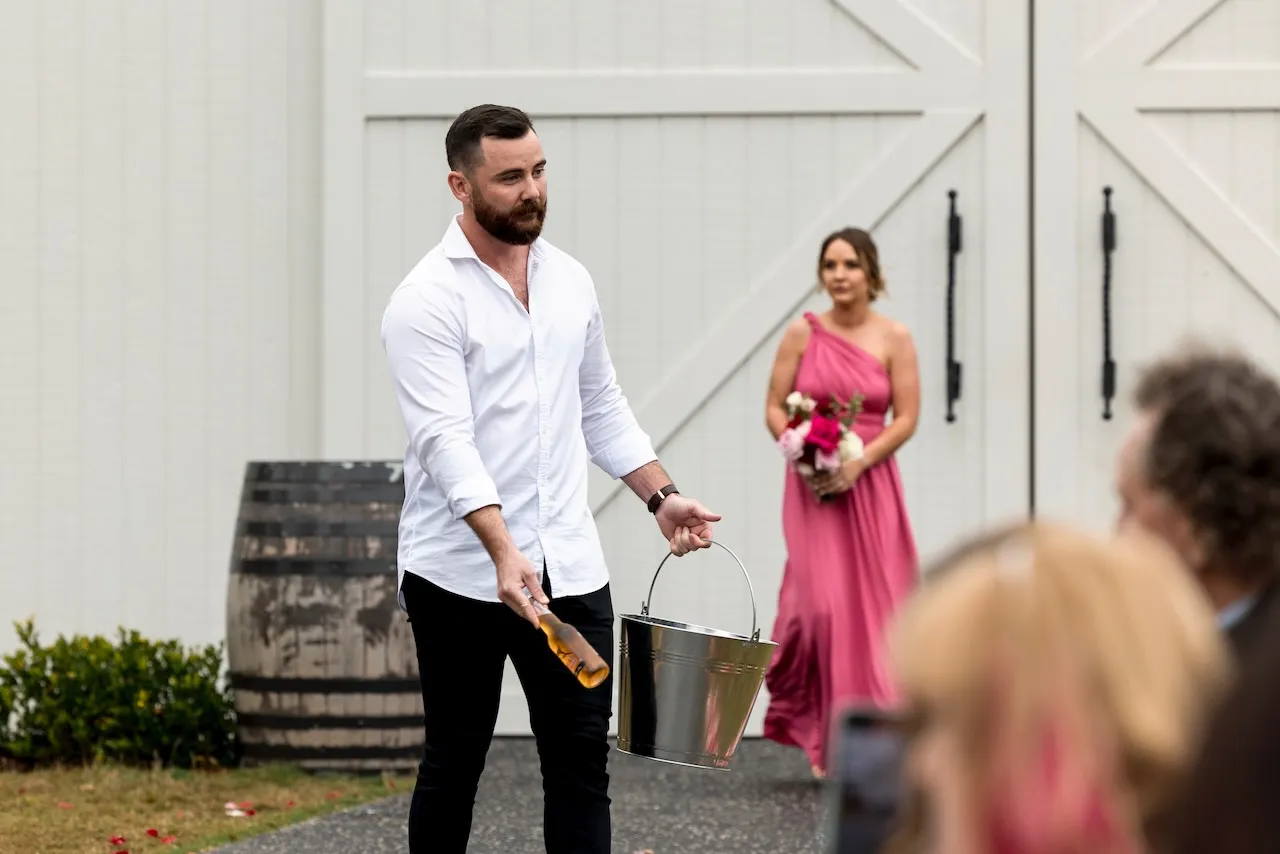 "It was always you" Neon Sign
Illuminate your love story with our mesmerizing 1.5 metre tall neon sign.
$200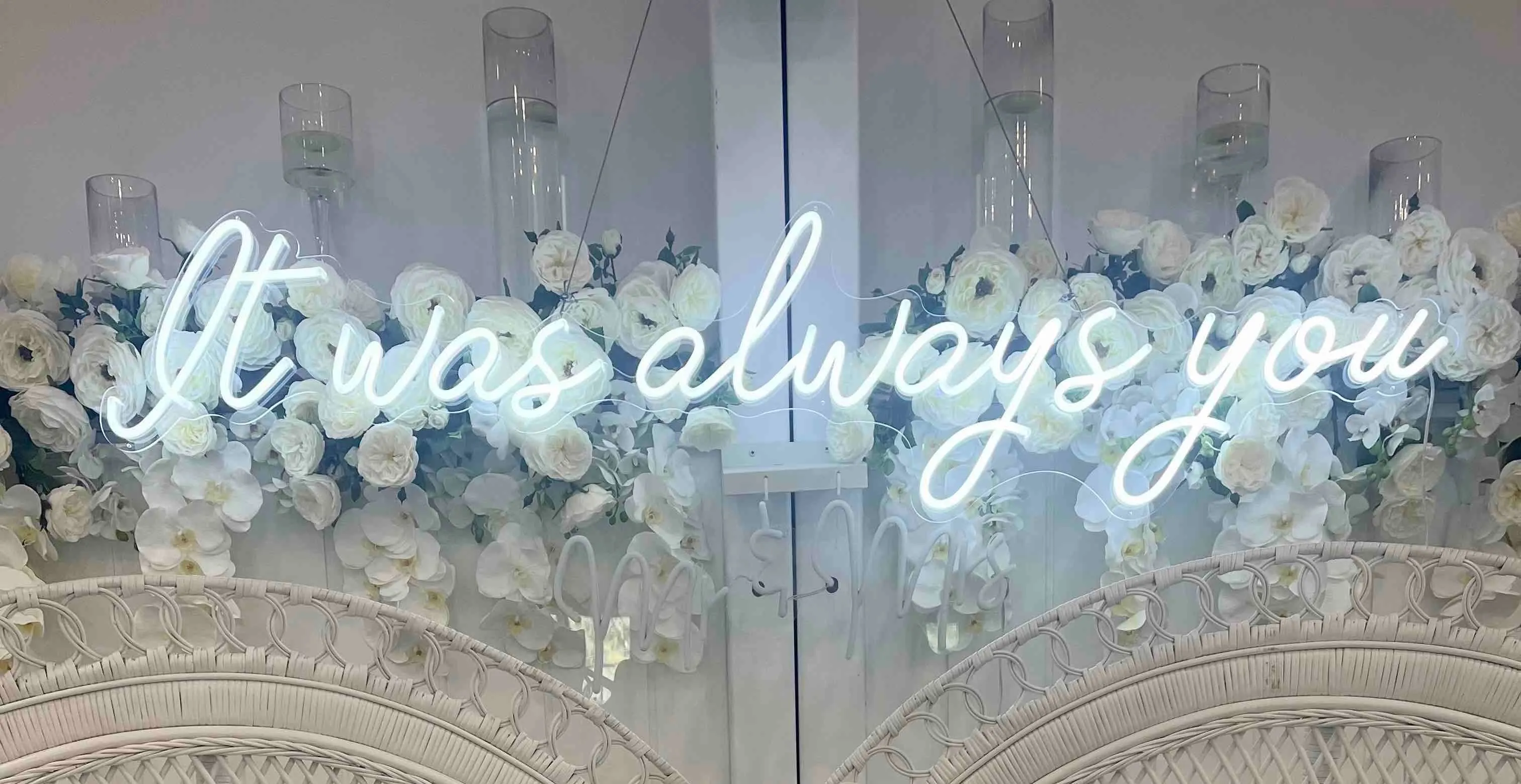 Gelato
Indulge in the rich and creamy flavors of our artisan gelato, made from the finest ingredients. Perfectly complement your celebration with a sweet treat that your guests will love.
$6 per serve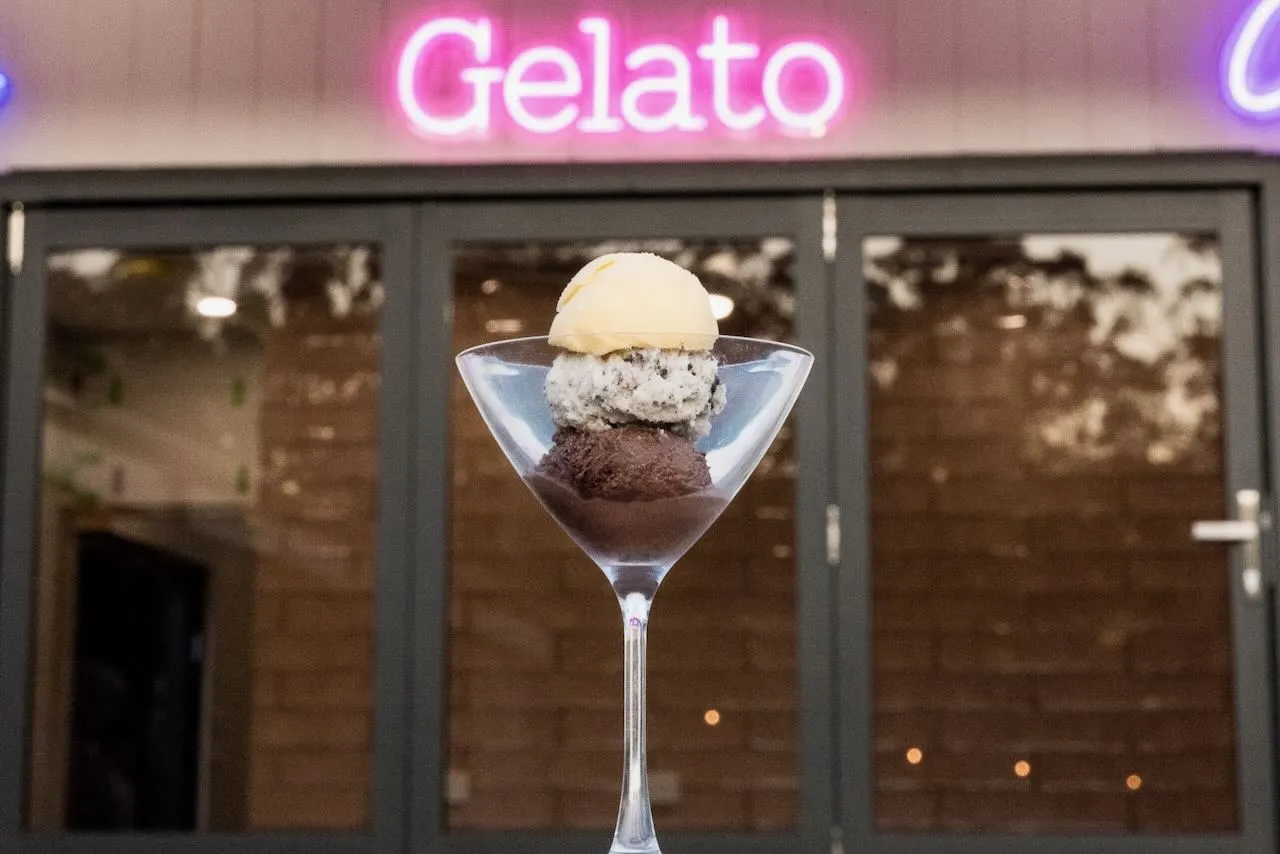 Visualize Your Dream Wedding
Explore our curated photo gallery to envision your wedding day at The White Barn Pokolbin. Immerse yourself in the modern Hamptons-style venue, picturesque pavilion, and stunning surroundings.
Get inspired by real weddings and see how our enhancements can seamlessly integrate into your celebration. Visit our photo gallery to gather ideas and capture the essence of your dream wedding.
Explore Photo Gallery