Step into the stunning world of the White Barn Pokolbin, where magical weddings unfold against the breathtaking backdrop of the Hunter Valley. Imagine saying 'I do' surrounded by the lush green countryside, where there is no need to travel in-between spaces, everything you need including wet weather options is right here on site making it simple and easy for everyone.
As you explore this oasis, you'll find a perfect blend of the Hampton's country charm and modern comfort. The White Barn Pokolbin isn't just square space, it's a purpose built, fully air-conditioned wedding venue that includes all the logistics internally needed to host a perfect wedding. It's set on a private estate, so you won't be sharing any of the space with the touring public, the property has multiple photo opportunities on site, the light & bright palette of the barn will lend itself to any colour styling you choose.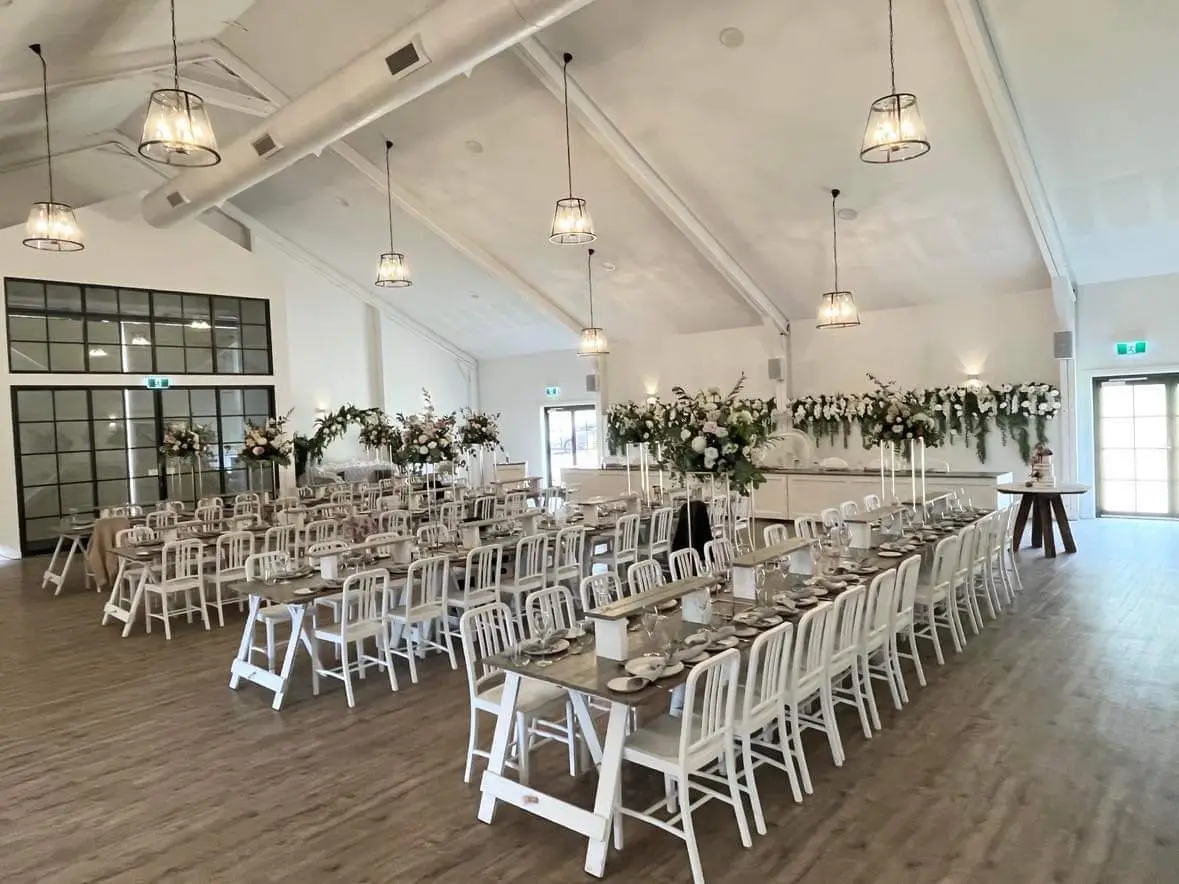 Why choose the White Barn for your wedding?
No Venue Hire Fees.

We pride ourselves on offering a venue with no hire fees when minimum adult numbers are met, ensuring a straightforward and budget-friendly celebration.

All-Inclusive Packages.

No other venue comes close to providing the same level of value that the White Barn offers with our All-Inclusive Wedding Packages and complimentary Inclusions. Enjoy the luxury of a stress-free wedding experience without any additional charges.

Flexible Spaces for Your Style.

The White Barn's versatile space let your personality shine. Tailor your celebration to reflect your unique love story, creating a wedding that feels entirely your own.

Air-Conditioned Comfort in a Picturesque Setting

Enjoy the best of both worlds with White Barn's climate-controlled environment. The venue is equipped with air conditioning, providing comfort to guests throughout the year. This added feature ensures a pleasant atmosphere while surrounded by the picturesque beauty of the Hunter Valley.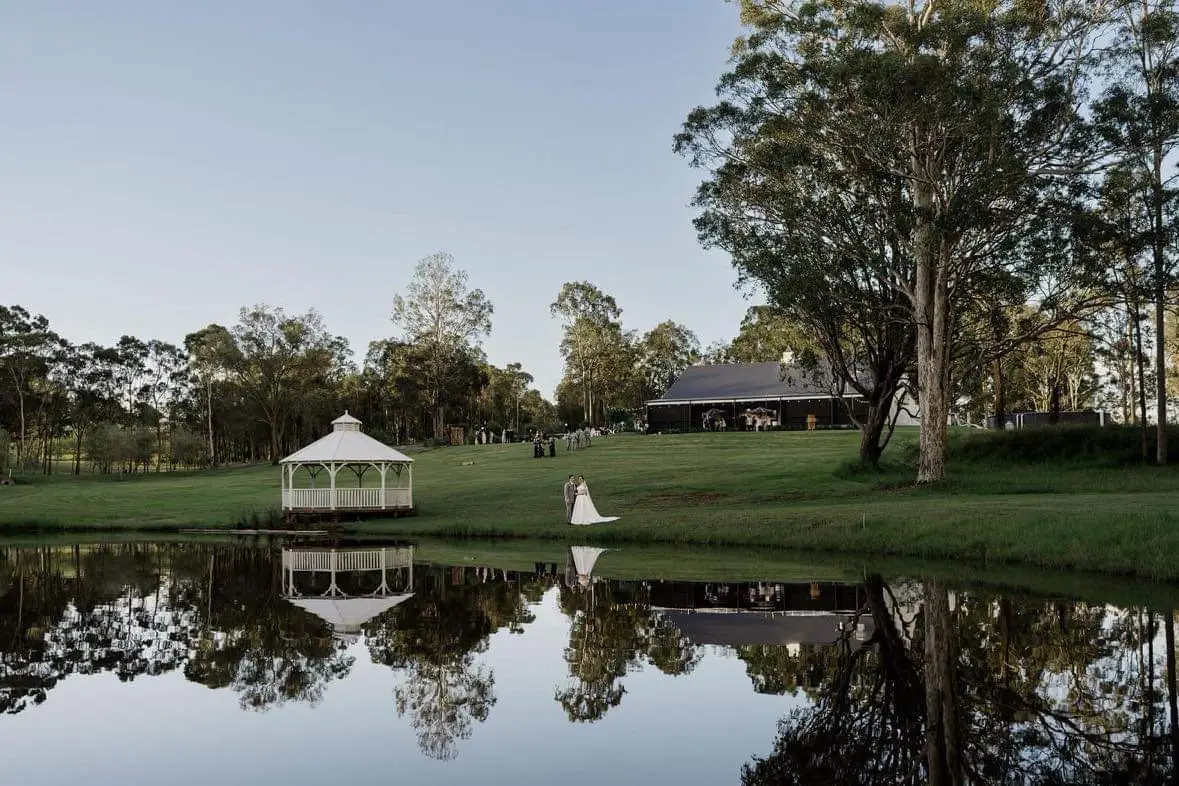 But there's more to this story — it starts with you. Before the vows and toasts, it begins with a heartfelt invitation from the owner of the White Barn to experience the beauty firsthand. Are you ready to kick off your wedding journey? Click the button below and let's start planning the unforgettable celebration you've always dreamed of.
Discover Our All-Inclusive Wedding Packages at the Hunter Valley's premier wedding venue
Curated to make your Hunter Valley wedding unforgettable and stress-free.
View Wedding Packages
Exciting News for 2024: Our White Chapel Unveiling!
We're thrilled to share an exciting sneak peek into the future – the grand debut of our White Chapel in 2024! Elevating the enchanting atmosphere of White Barn Pokolbin, the White Chapel will be a timeless addition to our venue. Imagine exchanging vows in this intimate and elegantly designed space, surrounded by the same natural beauty that defines our beloved venue. Stay tuned for updates, as we look forward to making your special day even more magical with this stunning new feature. The White Chapel – where your love story takes center stage.
Discover Your Perfect Hunter Valley Wedding Venue
Our team is here to answer all your inquiries about The White Barn Pokolbin, an exquisite Hunter Valley wedding venue.
Let us assist you in creating an unforgettable wedding experience amidst the stunning landscapes of Hunter Valley. From venue details to catering options, our expert team is dedicated to ensuring your celebration is stress-free and unparalleled.
Contact Us Today to Begin